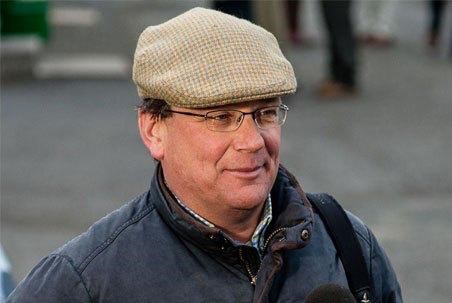 Nick has trained racehorses at Kinneston near Scotlandwell since 2002, before taking out a full licence in 2007. Since then he has sent out over 250 winners, including this year's 2019 Grand National entry, Lake View Lad.
Trainer Q&A
What is your favourite Scottish racecourse and why?
Kelso as it has such an appreciative and knowledgeable crowd.
What would be your ultimate racing ambition?
To feel that all the horses that passed through our hands at Kinneston achieved their maximum potential.
Is there a race you would really like to win?
Lots, but I think any race at the Cheltenham Festival would be very special.
What interests do you have outside horses and racing?
Golf, cycling, skiing, walking, eating and drinking.
Which is your favourite racehorse you have trained and why?
Wise Man was the first horse I trained that really proved to me that we could do the job.
So many but if I had to single one out Aidan O'Brien
When did you first start training racehorses and what made you decide to be a trainer?
2002, I've always loved horses and I love winning races so what else could be better?
What is the best part of being a trainer?
Aside from winning races seeing young horses come together and improve out on the gallops in the morning.
What is the best advice you have been given?
Patience, patience, patience.
What is your first racing memory?
My Father training the winner of the Aintree Foxhunters in 1967.
Your biggest achievement in racing?
Building up the wonderful business we have here at Kinneston with a great team of staff, owners, jockey and horses using the best facilities.