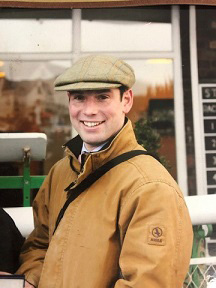 James Ewart Racing is based just north of Carlisle near the Borders Town of Langholm. James took out his trainer's license in 2004 and has enjoyed many successes since then, training predominantly national hunt horses. James has built up a promising string of over 40 horses and his experienced team pride themselves on being able to give each horse the individual attention required to bring out the very best in them.
Trainer Q&A
What is your favourite Scottish racecourse and why?
Kelso – Rode my first winner here, my first ride under rules and trained my first winner at Kelso Kimbambo in The Morebattle Hurdle.
What would be your ultimate racing ambition?
To win the best races we can with the horses we have
Is there a race you would really like to win?
What interests do you have outside horses and racing?
Good food and wine with friends
Which is your favourite racehorse you have trained and why?
Sa Suffit genuine and tough and super consistent
John Francome speaks a lot of sense
When did you first start training racehorses and what made you decide to be a trainer?
2004 through point to pointing and a love of horses
What is the best part of being a trainer?
What is the best advice you have been given?
Work hard play hard but try keep it balanced!
What is your first racing memory?
Point to pointing with my dad
Your biggest achievement in racing?
Constant challenges every day is a relentless puzzle with horses it's like a game of snakes and ladders!