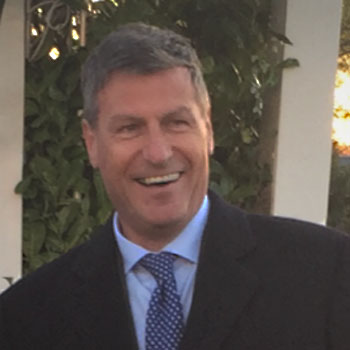 Gordon Brown – Race Reporter
Gordon has a wealth of experience of racing through his background in the written and broadcast media. His current principle role is reporting and supporting the scene in Scotland on Racing TV and relaying the latest news with Scottish angles.
BIG RIVER, sent off at 15/2, was a popular winner of the £50,000 Lilburn Estate Scottish Borders National for Lucinda Russell and Derek Fox at Kelso on Sunday.
Winning for the seventh time at his favourite course, he came from off the pace to beat Cash To Ash going way by two and three-quarter lengths.
The eleven-year-old carries the distinctive 'Two Black Labs' colours of Deborah Thomson, which feature a silhouette and paw prints of a black labrador.
Russell said: "The only time he's not been in the first two in all his trips to Kelso was when he was brought down in the Borders National two years ago and he was going so well at the time too. He loves the place and we knew he was coming back to himself after that encouraging first run of the season here in October. I think its far to say he'll be back at Kelso for some of the remaining meetings between now and the spring."
Other Scottish success was enjoyed by Iain Jardine, Sandy Thomson and Stuart Coltherd.
Jardine struck in the opener with Kavanaghs Cross, Ryan Mania-ridden Flower Of Scotland took the mares' novices' hurdle for Thomson while Coltherd's top-weight Grand Voyage was a winning spare ride for Peter Kavanagh in the novices' handicap hurdle.
The claimer was standing in for Coltherd's son Sam, who dislocated his shoulder in a fall in the previous race.