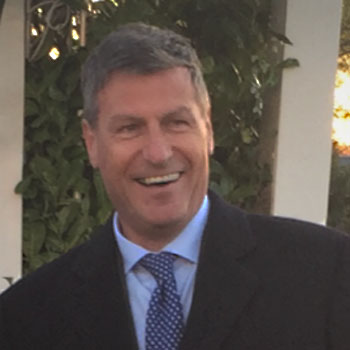 Gordon Brown – Race Reporter
Gordon has a wealth of experience of racing through his background in the written and broadcast media. His current principle role is reporting and supporting the scene in Scotland on Racing TV and relaying the latest news with Scottish angles.
Lucinda Russell and Derek Fox took Kelso by storm on Wednesday when the partnership combined for a stunning 195-1 treble with Castletown, Domandlouis and Rapid Raider.
Fox gave each winner a different kind of treatment from the saddle and Russell was full of praise for her Grand National-winning companion. 
She said: "Derek is super to have in the yard and he is a fantastic horseman. He can give a horse any type of ride it requires and, if so needed, he can also change tactics mid-race which is a rare talent."
Jackie Stephen, now based just a few miles from the borders venue, sent out her second winner since relocating from Aberdeenshire when Lock Down Luke gained a gutsy success under Sean Quinlan in the Aitken Turnbull Architects Handicap Hurdle.
"It was a super-game performance and we are starting to really get to know our new facilities," she said. "This horse isn't always as tough, and sometimes he can be a real challenge, but we got it right today which is excellent. We always like coming here so it's extra nice to get a winner at our new local track." 
Another nearby handler, Sandy Forster, was also on the mark after Jo Walton-ridden Pipers Cross sprung a 25-1 upset in the concluding Shirley Winthrop Open National Hunt Flat Race.